Customer reference
Matas
Digital video system directly integrated to the cash register.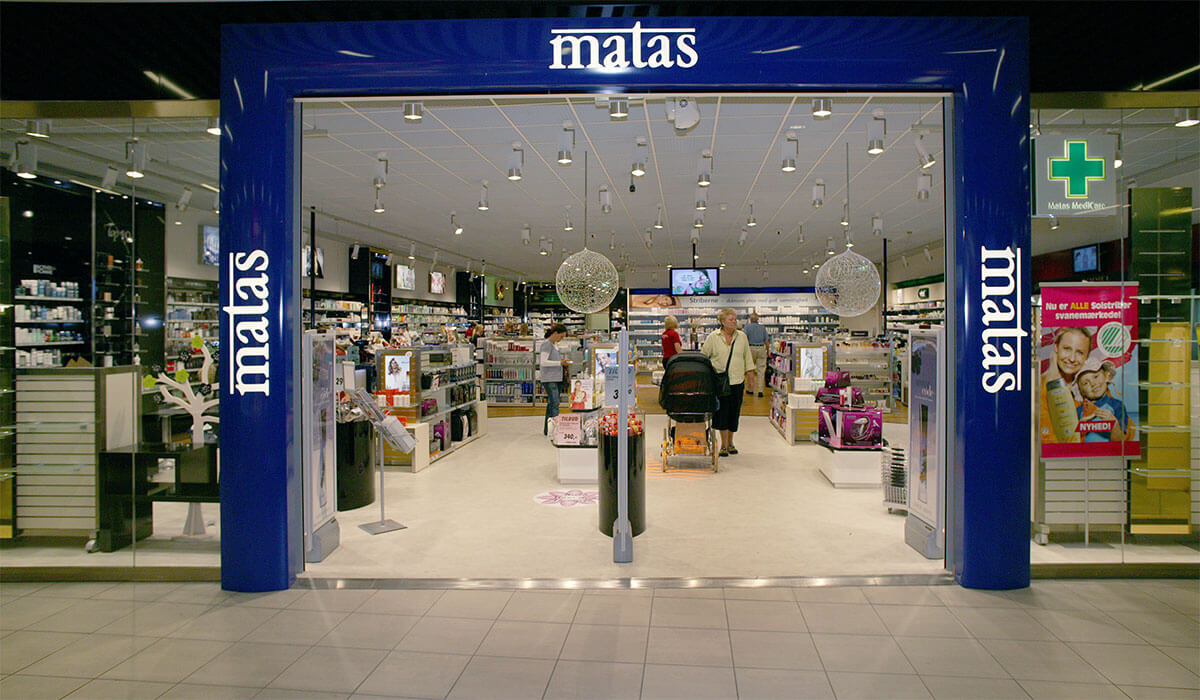 Matas fights shrinkage with an EG solution
Like other chains, Matas is plagued by shrinkage. It is expensive and causes uncertainty; especially among employees who have nothing to hide. With more than 25 million transactions a year, a systematic approach is needed to solve the problem. Consequently, Matas decided to first equip 65 shops with a surveillance system from EG Retail that combines transaction data with video surveillance.
Easier investigation
Among other things, the system automatically watches out for "abnormal" activities across all cash registers, allowing you to zoom in on potential problems. It also combines transaction data with video recordings, which facilitates the investigation.
The system provides security
At the beginning, several employees were sceptical. However, their scepticism disappeared rapidly since the easier investigation removes suspicion from employees with a clear conscience and also makes it easier to solve any disagreements with customers about change etc.
We now have an overview and a better possibility of analysing the business. This is very valuable. Anders Ryberg, CFO, Mascot International A/S
Challenge
Matas needed to address the issue of shrinkage; a problem that costs employee resources and a lot of money in the form of loss.
Solution
Advanced TV surveillance equipment that combines cash register transactions with TV surveillance. The solution consists of the software XProtect Corporate and XProtect Retail from Milestone Systems.
Result
The surveillance system automatically notifies you of any abnormal activities at the cash registers. This increases security and makes the investigation work much more efficient.

Matas
Company information
With almost 300 shops, Matas is Denmark's largest drugstore chain. The chain stands for quality at a fair price, and their motto is that "the good advice makes the difference". This, among other things, is supported by an ambitious effort in terms of education and training
Web page
Contact us to learn more
Would you like to find out more about our products and services? Contact our team of experts, and tell us about your business needs and how we can help you.