Customer reference
Nic. Christiansen Gruppen
Nic. Christiansen achieved a mobile overview with Active Reports.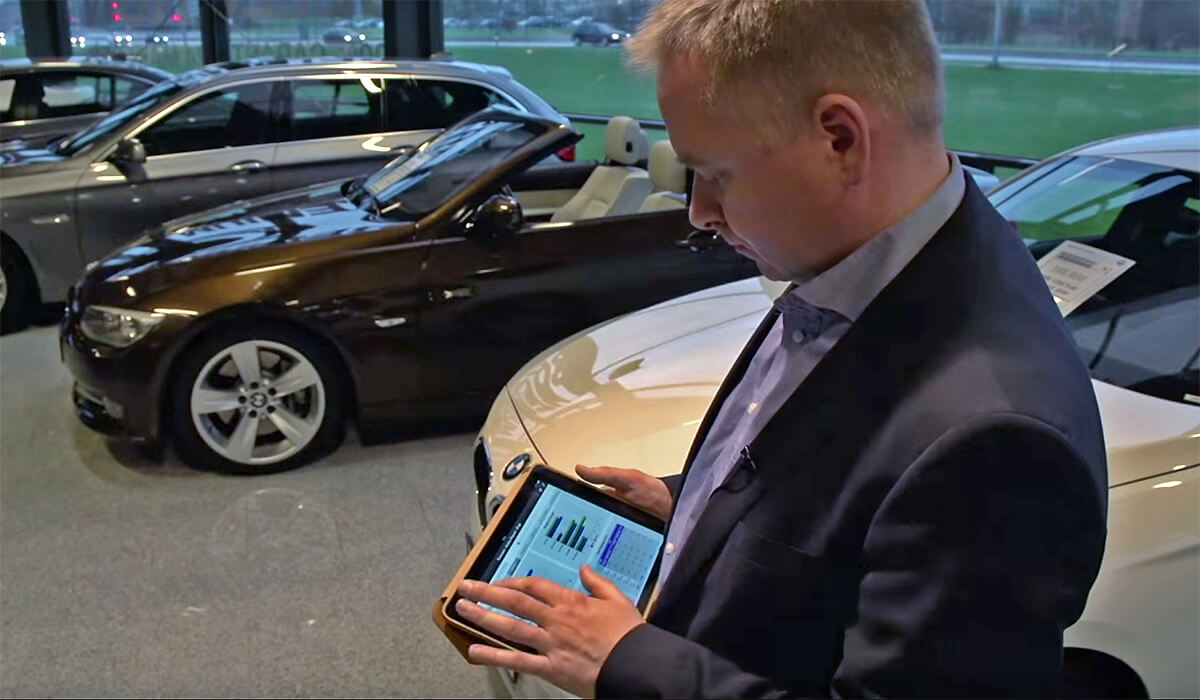 Car import group has all data available
With Active Reports, we can easily review all parts of the business from a computer, smartphone or iPad. Jan Stærmose-Enke, CFO, Nic. Christiansen
If you want to expand in the car industry, you have to optimise all elements of the value chain. This requires close contact with key data, e.g. concerning sales, inventory and employee and workshop productivity. Previously, one of the largest car import companies in the Nordic region, Nic. Christiansen Gruppen, spent a long time collecting this knowledge from a number of separate systems.
One solution for the entire group
This is why the company switched to a Cognos BI solution, which was customised and implemented in close cooperation with EG. The solution is used on all management levels and all the way down to employee level.
Easy overview of business
The company can create its own Active Reports, e.g. to get an overview of the current development of car sales or sales of spare parts, to determine whether the inventory turnover speed is satisfactory, or to assess whether a campaign needs to be adjusted. Everything is available, even if you do not have your computer or iPad at hand.
Challenge
Nic. Christiansen Gruppen had to spent a long time whenever an overview of key data was needed. This made it difficult to act quickly, e.g. if the inventory turnover speed was too low.
Solution
Cognos BI from EG with Active Reports that give easy access to updated data about everything from the current key data for sales in the business units to sales, warehouse and workshop productivity.
Result
Flexibility and easy data overview make it easy for both employees and management to work towards specific targets and to identify and react quickly to developments in the group.

Nic. Christiansen Gruppen
Company information
Nic. Christiansen Gruppen is one of the largest car import companies in Scandinavia. Its main activities are the two car dealer chains Terminalen and Bayern AutoGroup (which sells e.g. BMW) and import and sales of Hyundai, Land Rover and Jaguar. The group has 440 employees.
Web page
Contact us to learn more
Would you like to find out more about our products and services? Contact our team of experts, and tell us about your business needs and how we can help you.
Vice President, Digital Solutions Sales Scandinavia
Michael Weis