Customer reference
Jens Schultz
Streamlining and process optimisation at Jens Schultz put an end to heavy administration processes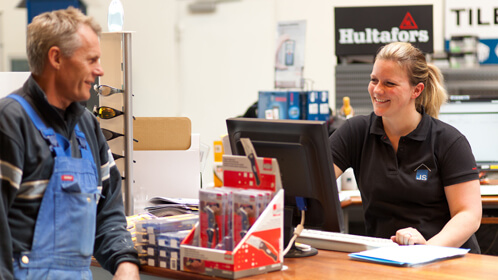 Analysis resulted in benefits worth millions
As time passed, the management of Jens Schultz A/S realised that the company's administration processes had become too heavy, and that some of processes did not function optimally. The management also estimated that it was definitely possible to use the options in the ASPECT4 ERP system better.
Holistic processes
This is why Jens Schultz A/S asked EG Management Consulting (EG MC) to initiate a holistic process evaluation that included an analysis of ASPECT4 and the system's interaction with the company resources and processes.
Significant benefits with the potential to save millions
The result of the around six-week-long project was documentation and optimisation of a number of key processes – partly through an upgrade of ASPECT4. During the project, a strong commitment was also created in the organisation. In total, the results are estimated to have a business potential of DKK 4.5 million over a period of 18 months.
EG MC's business analysis and EG DIY create the potential to save millions. Thomas Skovlund Madsen, CEO, Jens Schultz A/S

Challenge
The company wanted to bring an end to heavy administration procedures. It also needed to work more efficiently and optimise its processes.

Solution
A business analysis coupled with an upgrade to ASPECT4 version 3.1 was implemented in cooperation with a business consultant from EG DIY and headed by EG Management Consulting.

Result
In 12 months, Jens Schultz A/S stands to gain DKK 3.2 million. The total profit potential is DKK 4.5 million over an expected period of 18 months.

Jens Schultz
Company information
Jens Schultz A/S was established in 1969 and is the largest supplier of timber products, building materials, tools, fasteners, work clothes and house and garden equipment of South Funen in Denmark. The company has a turnover of DKK 260 million and employs approximately 110 people.
Web page
Contact us to learn more
Would you like to find out more about our products and services? Contact our team of experts, and tell us about your business needs and how we can help you.