Career opportunities
Are you passionate about the challenges of pioneering IT projects and creating value for customers where innovation and IT meet? Then EG is the place to work.
Find job opportunities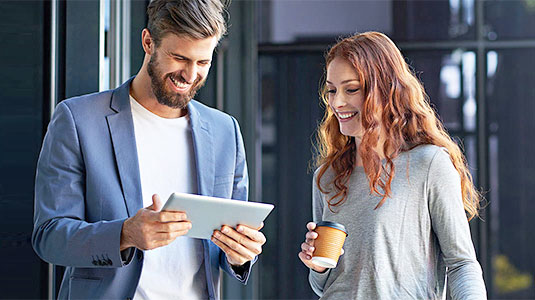 Career with professional challenges
At EG, we put the customer's needs first, and this requires a dedicated and professional team. Without our core of industry specialists, EG is just a name. It is our people who make us Scandinavia's most successful IT partner.
We never sit still at EG. Developing industry-specific solutions is embedded in our DNA, and we move with our customers and their markets. This requires us to be at the forefront of developments, and it requires commitment and innovative thinking from you when new challenges arise.
Technologically, we are leading in our field. You will therefore not only work with the latest platforms and products, but also contribute to developing and improving them as we work towards our common goal of creating added value for our customers.
Read more about our recruitment process (pdf)

Fruitful basis for results
We set high standards for all EG employees, and you should expect the same high standards from us as talent needs to be nurtured to flourish. Therefore, you can expect:
A challenging job with plenty of opportunities for gaining new knowledge
Personal and professional development through interaction with colleagues and management * Freedom and personal responsibility to structure your own workday
Good career opportunities in an organisation that never stands still
Good working conditions with proper handling of regulations, salaries, pensions, benefits and everything else you would expect from a market-leading company.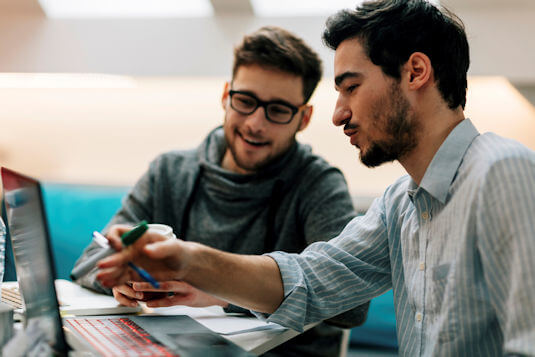 Young Professionals
At EG you will get a good start in your career in the IT and consultancy industry. You will get the opportunity to work with some of the most talented people in the industry and become part of exciting projects in which innovation and technology are key elements.
Read more
Vision – mission – values
In EG we want to be an accountable and honest company and as part of our common operating model we share a joint vision, mission and core values.
Values
Values
This is how we work and what defines us

Customer focus
We have deep knowledge of our customers' business and industries
We enable our customers to become industry leaders by providing best in class vertical software and support. Our software is infused with the highly specialized knowledge of all of our employees. We always strive to get better: We are a team of innovators, problem solvers and doers. Without our customers and bright employees, there is no EG.

Deliver what we promise
We take responsibility and deliver mission critical solutions
It is an integral part of our culture that we take responsibility for our contribution to customers, to each other and to the society we live in. We deliver quality and reliability and we aim to always be a trusted partner. We know that the solutions we deliver are mission critical for our customers and that we take very seriously.

Respect for each other
We honor diverse ways of thinking
In EG we embrace workforce diversity and value a diversity of perspectives – leveraging the diverse personalities, thinking, skills, experience and working styles of our employees, customers and other stakeholders. Scandinavian leadership culture in everything we do: No politics. Only real responsibility and collaboration.