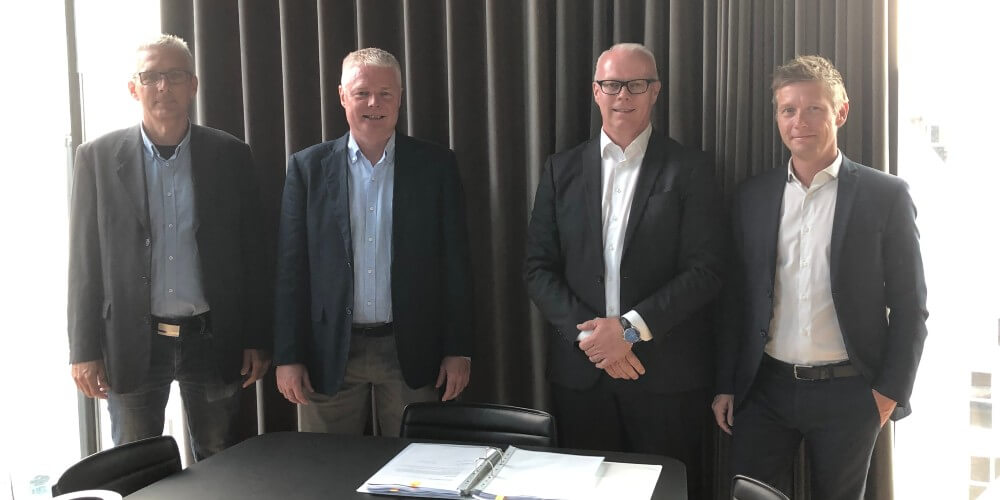 11. August 2020
EG acquires Altiplan
EG's subsidiary Silkeborg Data A/S acquires the Danish software company Altiplan Aps. The company provides a unique rostering system, HosInfo, that is used on more than 70 hospital wards in Denmark.
With this strategic acquisition, EG is strengthening and expanding its strong suite of payroll and rostering solutions to the public sector.
Altiplan's core solution, HosInfo, automatically prepares work plans and ensures that the resources of each department are utilized optimally.
The solution is a good fit with EG company Silkeborg Data's own market-leading planning and rostering solutions.
- By combining our competences and our joint solutions, SD Payroll, EG Optima and HosInfo, we have an even stronger offering for our public customers, says EVP Johnny Iversen, EG Public, and continues:
- Altiplan comes with a strong solution, and impressive customer insights, and it fits right into the EG family. I am pleased to welcome Altiplan's employees to EG.
- HosInfo complements EG Silkeborg Data's own broad product portfolio in the field of payroll and rostering with an additional planning tool for small and medium-sized public enterprises, says CEO at EG Silkeborg Data, Allan Jepsen.
At Altiplan, co-owner and director Ole Iversen is looking forward to the new ownership:
- At Altiplan, we know EG Silkeborg Data and their products very well from our years of collaboration with the hospital wards, and I am sure that our customers will benefit greatly from the fact that we can now deliver an even better and more coherent solution.
To me, EG Silkeborg Data is therefore the perfect buyer who will continue our own vision of making shift planning easier and more efficient for the employees in the hospital wards and independent institutions, says director Ole Iversen, Altiplan.
Silkeborg Data A/S acquired Altiplan Aps on August 10 2020.
The seller and the buyer have agreed not to disclose further details concerning the sales price and other terms of the transaction.


About EG

EG is a Scandinavian software company with more than 1,300 employees working from more than 20 offices in Scandinavia and Poland. We develop, deliver and service our own software for more than 20,000 private and public customers. Read more about EG at: https://global.eg.dk

About Altiplan Aps
Altiplan in Vejle, Denmark, delivers its unique solution, HosInfo to more than 70 Danish hospital wards.

For further information, please contact:
Regarding EG Silkeborg Data: Allan Jepsen, CEO, phone +45 7260 1786 / e-mail aljep@eg.dk
Regarding Altiplan: Ole Iversen, director, phone +45 4019 1419 / e-mail ole@altiplan.dk