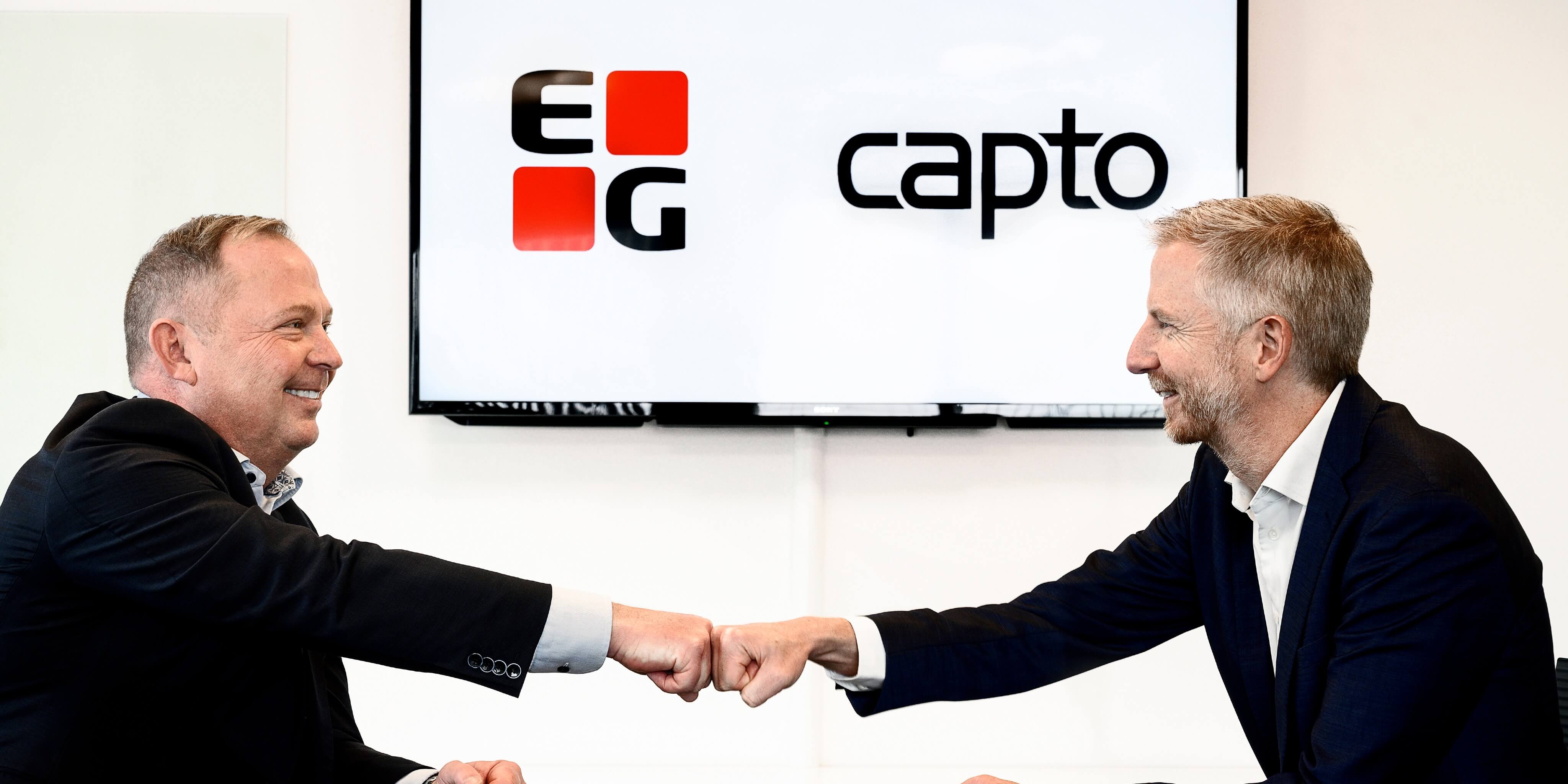 04. November 2020
EG acquires Danish software company Capto A/S
EG has acquired Capto A/S, a Danish company that specialises in software to law firms, legal departments, membership organisations and course providers.
With this acquisition, EG fortifies its position as a leading industry-specific software provider in Scandinavia and in particular, its reputation of market leader in the legal tech segment.
"EG is already present in the legal market and the acquisition of Capto doubles our presence. We can see that the customers within this market need a standard software solution for very specific processes," says EG's CEO Mikkel Bardram, adding:
"The acquisition of Capto fits right into EG's strategy of being the leading vertical software provider within each of our markets. We are convinced that the combination of EG and Capto will benefit our customers and ultimately help them improve their businesses."
Going forward, Capto will be part of a dedicated business unit, EG Legal, with more than 300 customers.
"By combining our forces, we are able to invest and upgrade our software platform for the legal industry, based on our joint experience and long tradition for developing industry-specific software in close collaboration with our customers," says Jesper Andersen, Executive Vice President of EG Private Management.
"I am also happy to announce that Capto's CEO, Jan Nielsen, will continue as head of our business unit EG Legal together with his colleagues from Capto, and I look forward to welcoming them as part of EG," concludes Mr. Andersen.
For Jan Nielsen, EG A/S was the obvious choice:
"For a number of years, Capto and EG have been competing on the same market. We have always respected each other, sharing the same values and dedication to deliver the best software to our customers. I look forward to pursuing our common ambitions in a stronger organisation with more power to serve and support our customers," says Capto's CEO Jan Nielsen.
EG acquired Capto on 2 November 2020. The seller and the buyer have agreed not to disclose further details concerning the sales price and other terms of the transaction. 


About EG A/S
EG is a Scandinavian software company with over 1,400 employees working from more than 20 offices in Scandinavia and Poland. We develop, deliver and service our own software for 21,000+ private and public customers.

Read more about EG


About

Capto

A/S
Based in Copenhagen, Capto serves more than 3,500 users spread over 150 legal clients and 45 organisations. Capto delivers the industry solutions Advo+, CapLegal, Capto365, Course Management, Membership Management and Capto Ejendom.

Read more about Capto

Further information
For further information, please contact:
EG A/S: Jesper Andersen, EVP, phone +45 2085 9643/jeand@eg.dk
Capto A/S: Jan Nielsen, CEO, phone + 45 27 27 16 18/ jan@capto.dk