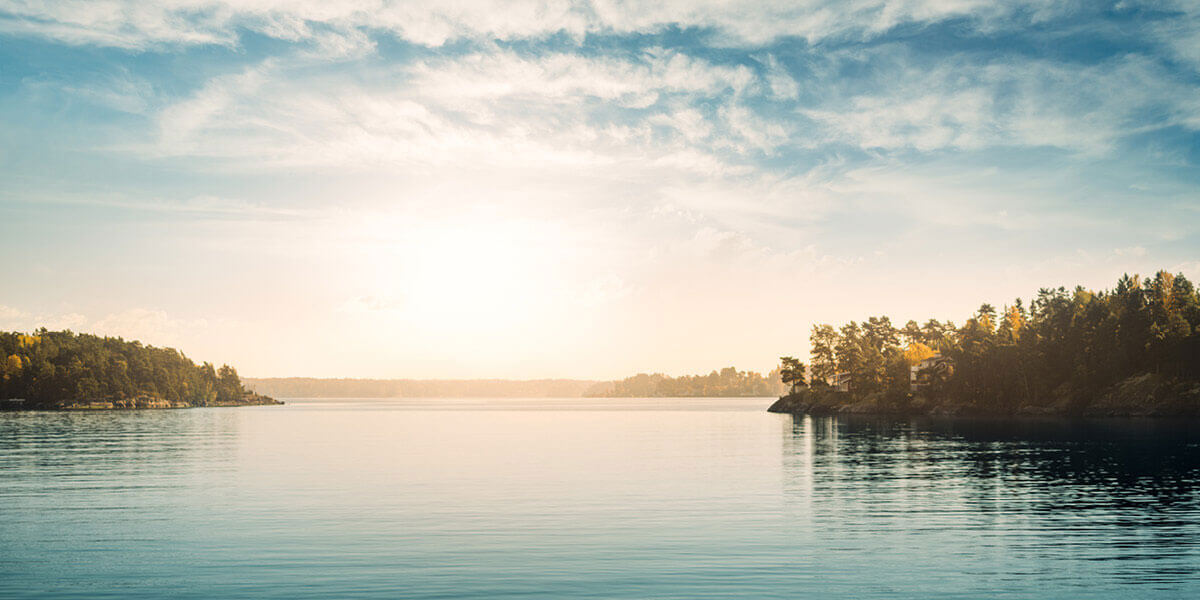 21. September 2020
Low-carbon blog series: Profitable Growth with Sustainability
BLOG
Written by Janne Laine, Business Area Director, Lumme Energia Oy
In our four-part blog series, EnerKey, Lumme Energia and Solarigo discuss sustainability and low-carbon energy use in both business and properties. The first blog post was written by Janne Laine, Business Area Director of Lumme Energia.

Change and sustainability. As a term they both have ominous connotations. Change for the sake of changing and not because of meaningful need for improvements is still unfortunately often the driving force, whether speaking of business or in a general level. Sustainability again is spoken about in relation to changing the world altogether at once or when combined with ambitious high-reaching visions.
Change however is part of the everyday life, whether we like it or not. The world around us is changing in ever more rapid pace. Within the world of business this converts to the markets changing, the customer behaviors varying, the regulations changing and for example technology development. The most difficult with the change is to determine the way the things are going and anticipating the variables in the right manner. For order the business to succeed they should be able to decide just the right waves to ride and do it all whilst performing better than any of the competitors.

Are sustainability strategies built to last?
Sustainability is often discussed in a form of rant as opposed through concrete actions. However, as a term sustainability is often an integral part of many modern day's businesses' values. This has been strongly influenced by the fact that consumers have moved towards more sustainable ideology in a short time span. This has meant for the businesses that the adaptation in the same direction has been a must. Amid all this the more innovative and ideas for new business models could have been overrun by the flow of ambitious sustainability strategies. And are there concrete actions behind the idea of sustainability – at least for the employees of the businesses would be easier to relate to such. All though there are some forerunners in the businesses that to begin with have built their business on the grounds of being sustainable.
As the COVID-19 is now throwing curve balls towards all of us, this could be an excellent moment for businesses to reflect upon themselves, learn from mistakes, rise wiser and put one's mine into their future business models. And to look closer into the business functions and critically assess all the additional value your business partners bring in, in order to survive in ever intensifying competition and to meet all the expectations of your customers.

Saving time and money with the right partners
At the moment, many of the businesses are not wanting to do all by themselves and even preferably sharing their know-how with others. When innovating new business practices, it is essential to consider as early as possible what kind of subcontractors and partners are needed and how they will be chosen. Sustainability by itself is an important value to possess, but it is also worthwhile to build sustainable and long-term cooperation, having plans and goals supporting the values and customers of both. With the right partner strategy, the use of committed resources lasts even in the most challenging of situations. This naturally means not only time and money savings for both companies, but especially continuity in business

Energy Director service is built on corporate sustainability
As a relatively young company, Lumme Energia has been able to take sustainability into account all the way from the beginning, when considering the choices of how to grow business, for both its customers and for themselves. Lumme Energia´s service development for its corporate customers is based on strong company values described above. We have a strong desire to be a reliable and comprehensive energy management partner for our customers, even in vastly changing situations, and enable our customers to grow sustainably with our solutions. The same, of course, applies to our own partner choices, such as EnerKey.
For Lumme Energia sustainability is building sustainable and long-term cooperations, instead of pursuing a quick and short-sighted profit. By sustainability, we also mean concrete actions such as corporate responsibility and sustainability trainings for companies, supporting sports clubs in education, sustainable recovery of migratory fish stocks or, for example, the climate and emission compensation effects of our subsidiary Solarigo's solar power. We have succeeded in drawing entirely new and innovative growth through the development of sustainable business, and we are now openly encouraging companies to take part in this change.
Solar powered autumn wishes


Read more about Lumme Energia´s Energy Director service here (in Finnish)