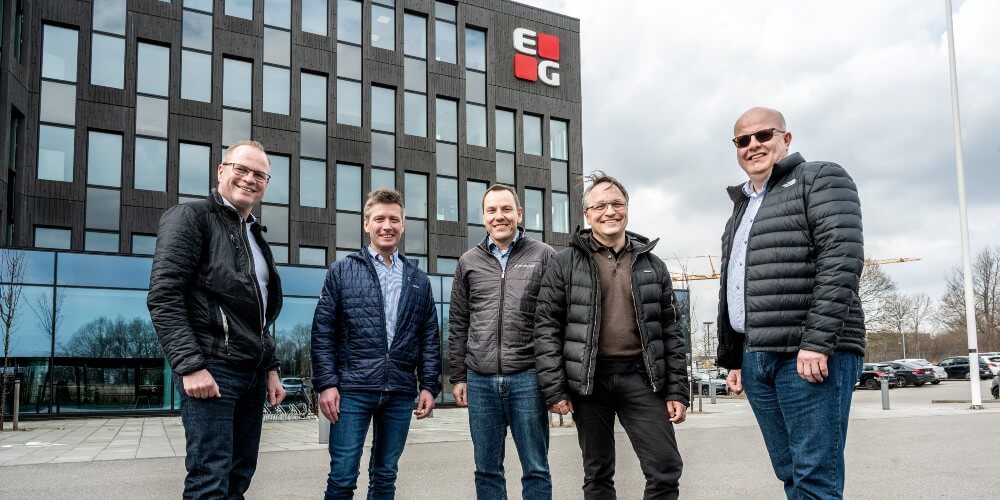 07. April 2021
EG acquires FrontAvenue A/S and the SafetyNet-platform
EG has acquired FrontAvenue A/S and SafetyNet, one of the market leading tools for administration of occupational health and safety.


SafetyNet is a specialized software platform facilitating all the processes and workflows associated with managing the HSEQ administration, that is occupational health, safety, environment and quality.
"We acquire FrontAvenue and the specialized software SafetyNet as we have been impressed with the product and the competence of the employees in FrontAvenue. We also see an increasing focus on HSEQ, and we believe SafetyNet can make a positive difference," says CEO Mikkel Bardram, EG A/S.
More than 25% of the Danish workforce - some 750.000 employees - are covered by SafetyNet, and it is an important tool for public and private companies as well as the authorities involved.
The owners of FrontAvenue look forward to strengthening the continued development of SafetyNet as part of the EG Group:
"We know EG through many years of partnership and feel that EG is the perfect match for FrontAvenue. As part of EG, SafetyNet can continue to be developed in close dialogue with our customers, and we can reach more customers in Denmark and in the Nordics," says CEO Jesper Friis, FrontAvenue A/S.
FrontAvenue comes with a great number of customers, both private and public, in Denmark and Sweden and is ready to expand on both new and existing markets together with EG.
"We see a huge potential in the SafetyNet product. This is just the kind of specialized software we are constantly looking for in order to add value to our more than 21.000 customers in the Nordics as well as new customers," says EVP, Johnny Iversen, EG Public.
FrontAvenue has 40 highly skilled employees in Denmark and India.
"I am very pleased to welcome the FrontAvenue employees in Denmark and India into the EG family," says EVP, Johnny Iversen, EG.
EG acquired FrontAvenue A/S on March 31st, 2021. The seller and the buyer have agreed not to disclose further details concerning the sales price and other terms of the transaction.


About EG A/S
EG is a Scandinavian software company with more than 1,500 employees working from more than 21 offices in Scandinavia, Poland, Ukraine and India. We develop, deliver and service our own software for more than 21,000 private and public customers. Read more about EG.

About FrontAvenue A/S
FrontAvenue A/S is a Danish software company with focus on developing, delivering and supporting our web based HSEQ platform, SafetyNet. We are dedicated to make management of workplace safety as intuitive and cost-efficient as possible. The users of SafetyNet are a wide range of private companies, municipalities, regions, and authorities in Denmark and Sweden. Read more about FrontAvenue


Further information
For further information, please contact:
Johnny Iversen, EVP, EG Public, phone +45 2088 7366/joika@eg.dk joika@eg.dk
Jesper Friis, CEO, FrontAvenue A/S, phone +45 2081 4208/JesperF@frontavenue.com