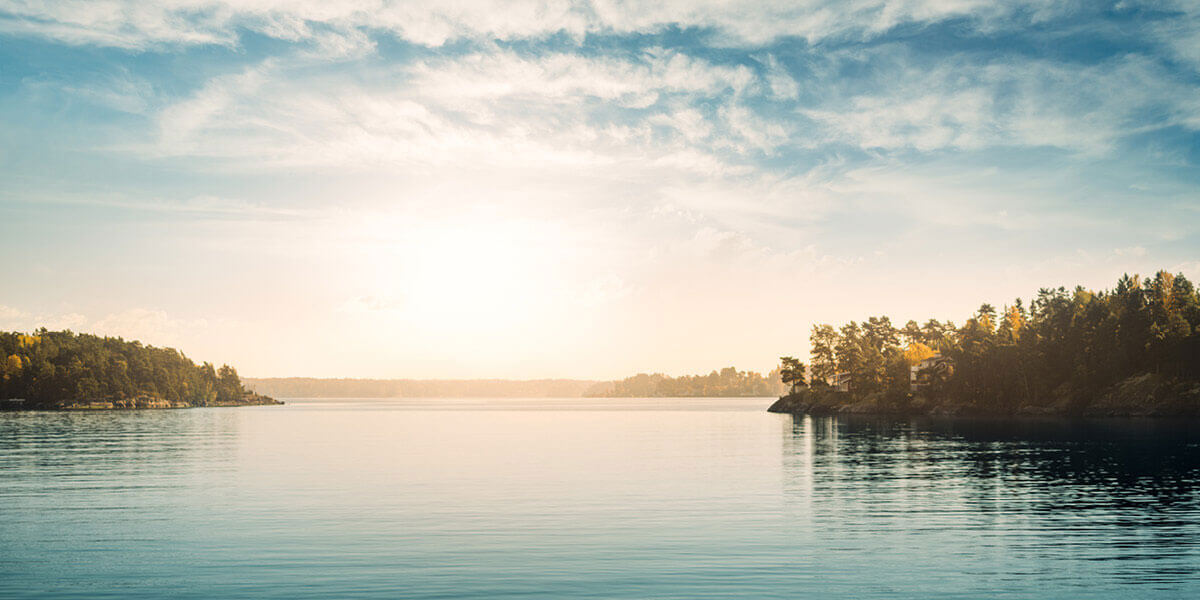 20. April 2021
EnerKey and Lyse into a partnership agreement – digital sustainability and energy management services for Lyse's enterprise and public sector customers
Lyse, a Norwegian industrial and utility company, and EnerKey, the Nordic region's leading provider of intelligent sustainability and energy management SaaS, have entered into a partnership agreement. After a successful pilot phase Lyse will soon launch high-end sustainability and energy management services for its enterprise and public sector customers.
The weight of sustainability is currently growing strong in the society. Sustainable energy management is required by increasing regulation, but is also driven by corporates, property owners and other stakeholders. For many companies, sustainability is a number one cornerstone in their business strategy.
EnerKey has a strong solution in helping property owners to reduce energy use and thereby reduce the environmental impact. According to the IEA's (International Energy Agency) sustainable future scenario, energy efficiency will solve 40% of global carbon dioxide emissions. Two-thirds of this huge saving potential is in properties, the rest in industry and transport.
Lyse's strategy includes five main areas such as renewable energy, district heating and biogas, electricity grid, fiber, and technology. As a part of the strategy, Lyse's goal is to offer an attractive and competitive portfolio of services to their end customers. The position at the intersection between infrastructure and technology is optimal for Lyse to develop the services of tomorrow.
Powered by EnerKey solution enables Lyse to offer new value-adding services to the end customers within energy management, energy efficiency and sustainability. The contracted services from EnerKey will also enable Lyse to develop their position as a forerunner within sustainability which further clarifies Lyse as a responsible partner within climate actions.

Powered by EnerKey is growing strongly in the Nordic countries
With EnerKey's sustainability and energy management solution Powered by EnerKey, energy companies can offer their customers the Nordic region's leading sustainability, energy management and reporting tools with their own layout and logo. EnerKey's goal is to be a partner of energy companies in the development of future services for their end customers.
The Powered by EnerKey SaaS service has attracted a lot of interest from European energy companies. Lyse is now the first Norwegian energy company to launch services based on the Powered by EnerKey platform.
"At EnerKey, we focus on helping organizations with proving their sustainability, energy management and energy efficiency. Powered by EnerKey gives the end customers concrete tools to demonstrate the impact of these sustainable actions. Measures taken through systematic monitoring, reporting and analysis are directly reflected in reduced energy consumption, emissions and waste", comments Peter Sjölund, International Channel Sales Director at EnerKey.

More information:
EnerKey, Peter Sjölund tel. +46 70 883 55 50, peter.sjolund@enerkey.com
Lyse Group/Lyse Energi, Ane Marte Økland Hausken

Lyse Group
Lyse is a Norwegian industrial group operating within the business areas of energy, telecommunications, and power grid. Lyse is one Norway's largest producers of renewable hydro power energy and a national leader within fibre-optic broadband. Lyse has built the country's most varied and complete infrastructure for electricity, bio- and natural gas, district heating and fibre-optic broadband.
With its headquarters in Stavanger the company has activities across Norway and Denmark and has over 1300 employees. Lyse's shareholders are 14 municipalities in Southern Rogaland.
EnerKey
EnerKey Sustainability & Energy Management System (SEMS) is the Nordic region's leading cloud-native SaaS solution for enterprises to manage resource data, energy consumptions and sustainability. It holds ISO 50001 and ISO 14001 certification. The sustainability features include emissions reporting, waste reporting, traffic fuel monitoring and indoor air quality. EnerKey´s built-in intelligence feature, Ines, automatically finds energy and emissions saving potentials from property consumption data.
EnerKey SEMS is used by more than 1,500 of our customers. EnerKey manages resource data generated by more than 140,000 measurement points across 20,000 properties. Powered by EnerKey is a white label platform solution for energy companies and SaaS providers, who want to offer EnerKey´s market-leading tools to their end-customers, branded with their own logo and visual appearance.