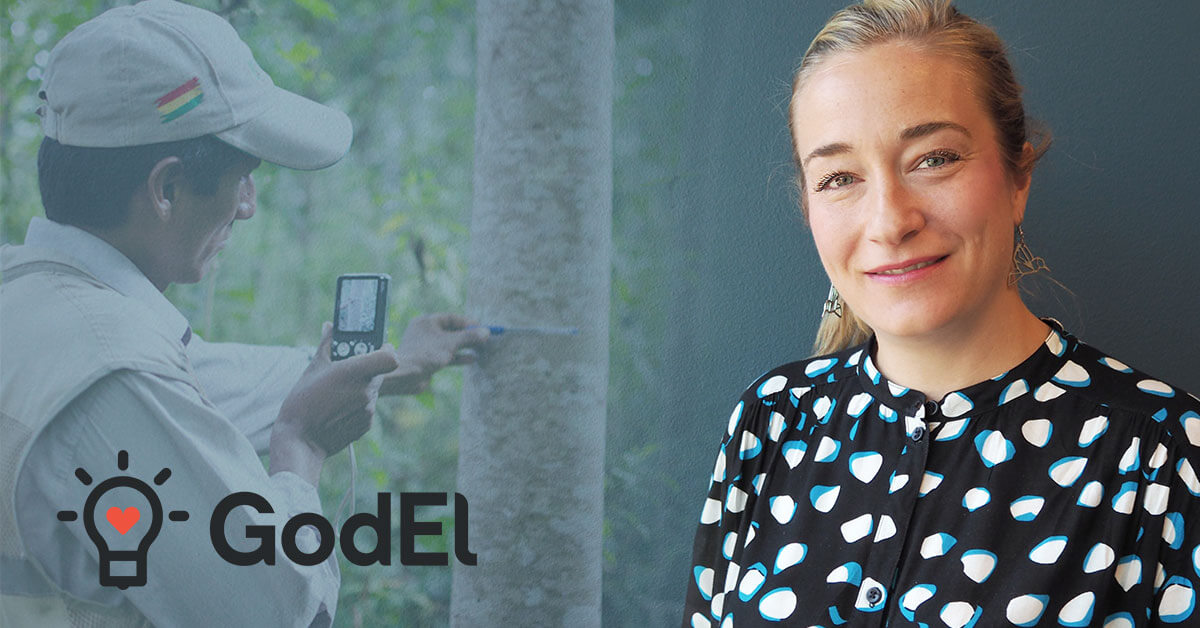 25. January 2021
Climate-positive electricity company has customer data under control
GodEl is a sustainable and climate-positive electricity company – qualities that demand a great deal of community engagement as well as an excellent IT partner.
GodEl is a commercial company with a different vision from most; to contribute to a better world through entrepreneurship. Profits from the electricity company go to charity and, so far, GodEl has donated SEK 54 million to organisations such as Médecins Sans Frontières, the Swedish Childhood Cancer Fund and Save the Children.
In 2013, GodEl chose only to supply 100% sustainable power labelled with the Swedish Society for Nature Conservation's Good Environmental Choice ecolabel to all customers and, in 2019, GodEl became the first Swedish electricity company to offer its customers climate-positive electricity agreements.
"Every year, we remove as much CO2 as we emit, plus ten percent extra to reduce the amount of greenhouse gases in the atmosphere. We do this through climate investments in Bolivia and Indonesia, which focus on forestry and protecting the rainforest," explains Emmy Tollin, sustainability developer and partner manager at GodEl.
GodEl follows CLIPOP's guidelines, which state that climate compensation is not enough if you wish to be climate-positive. First, you need to measure and recognise your carbon footprint across the whole supply chain. Secondly, you need to reduce your CO2 emissions in accordance with the UN's 1.5 degree climate goals before you offset your CO2 emissions.


Data and customer dialogue
In addition to supplying sustainable electricity, GodEl also regularly informs each customer of how many CO2e, or carbon dioxide equivalents, they have removed from the atmosphere by choosing GodEl as their supplier.
"This means keeping good track of our own data and having good digital tools, so that we can communicate with customers in an effective way," says Emmy Tollin, who sees great benefits from close cooperation between the utility and IT industries.
"The traditional consumption of fossil fuels in the energy industry combined with the high energy consumption of the IT industry is not good for the environment. Both industries therefore have a common interest in renewable energy and reducing their energy consumption," emphasises Emmy Tollin.
In the past, electricity was an uninteresting, low-cost commodity that simply flowed from a plug socket. In the future, electricity will be looked at as 'liquid gold in cable form' that will enable the green transition, as long as power is produced with consideration for the climate and the environment. The utility and IT industries therefore play key roles, as it requires cooperation to produce and use energy as smartly as possible and to communicate the necessary knowledge to consumers.
"Sustainable electricity, good IT systems and valid consumption data are more important than ever, and I see great opportunities for creating added value for consumers, for example in the form of reduced energy consumption and Smart Homes, when the utility and IT industries share their ambitions and thoughts for the future," says Emmy Tollin of GodEl.


About GodEl
GodEl ('Good electricity') has 130,000 B2B and B2C customers and is owned by the Swedish foundation GoodCause, which helps start up companies with a focus on caring for the planet and willingness to donate their profits to charity.
Read more about how GodEl makes its electricity climate-positive here and more about GodEl's climate compensation here.
GodEl collaborates with EG as a technology partner and uses EG's utility solution, Zynergy, in order to offer solid, but also flexible, cost-effective digital support for your company's activities.
Contact us to learn more
Would you like to find out more about our products and services? Contact our team of experts, and tell us about your business needs and how we can help you.