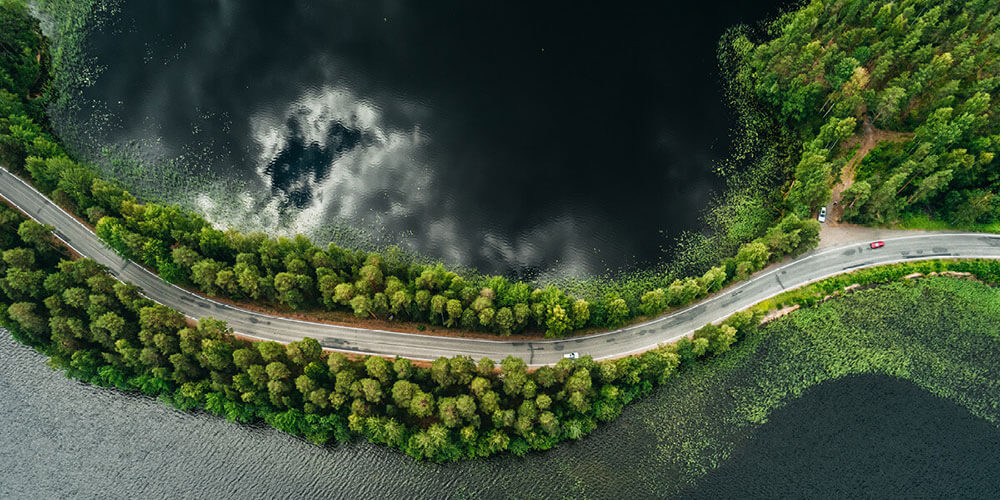 04. January 2021
Low-carbon blog series: From consuming to producing renewable electricity
BLOG
Written by Heidi Mattila, Project Manager, Solarigo
In our four-part blog series EnerKey and Lumme Energia and their subsidiary Solarigo go through step by step the themes related to sustainable business and low-carbon energy use in real estate. The third blog post will be written by Solarigo. Solarigo is a Finnish energy company offering renewable solar power with more than a hundred built solar power plants and has experience in achieving their customers' sustainability goals.
Can solar PV serve as a solution to both the company's profitability and climate change at the same time? And what kind of solar PV solutions are available and why is cooperation between different service providers worth your while?

Different solutions for the challenging times
The main topic of the year 2020 has been the COVID-19, but alongside it the conversations of climate change, energy market disruption and the importance of sustainability has been ongoing. We at Solarigo have continued to do what we do best, which is helping our customers lower their emissions and as a result into more self-sufficient energy production.
Various companies have indeed had to focus more on how to cope and survive with difficult times in the year of 2020. Nevertheless, it is gratifying that many have found sustainability to be one of the solutions towards profitability. Sustainability comes in many forms, as explained in the previous part of our low-carbon blog series by EnerKey.
In this text we will be sharing insights specifically considering the ecological sustainability and addressing what solar power can offer to companies and how to reduce the carbon footprint of buildings by utilizing solar power.

Solar power and its many possibilities
The companies have various possibilities regarding procuring their energy from renewable sources. It has long been an opportunity on the market to exchange an electricity contract for electricity produced with 100% renewable energy sources. This means that electricity is generated using, for example, hydropower and wind. In the case of solar electricity, the typical solution is to acquiring solar panels yourself, which means that less electricity is bought on the market and the degree of self-sufficiency in energy use increases. In this case, however, the system will not be able to cover the annual electricity consumption of the entire property, as the yield of solar panels is significantly lower in winter than in the summer season.
Fortunately for this, ever more solutions are available to solve this issue. Advanced solutions for utilizing solar photovoltaic systems are, for example, a physical battery, a virtual battery or directly procuring electricity for the whole year from a photovoltaic park. These solutions are increasingly cost-effective and allow the company to be highly competitive while keeping energy costs moderate and predictable. At the same time, the company's ecological sustainability is growing.
What all the technologies listed above have in common is that Solarigo and our main owner Lumme Energia's range of services includes all these solutions. From the installation of solar panels to virtual batteries and large photovoltaic parks. Together, we can help our customers to choose which solution is best to start with and how to expand in the future.

Low-carbon and more profitable future
Often actions for sustainability and lesser carbon emissions have been mistakenly perceived having extra costs and being unprofitable towards the company. Through technological development, lower expenses and increasing sustainability this has been changed.
Renewable energy prices are competitive and even cheaper than the traditional solutions. At the same time, consumer choices are increasingly focused on environmentally sound options. Investors have as well begun to consider the environmental risks involved and how they may affect the return on investments. Investors may even choose not to invest entirely in non-ecological businesses.
Our future depends on all of us as we move towards a more energy efficient and sustainable tomorrow. Since many of the sustainability measures require a lot of different skills, it is great that we have such a close cooperation with both Lumme Energia and our common partners. In this way, we truly can offer our customers highly comprehensive services on the way to an even lower-carbon and at the same time more profitable future.


Heidi Mattila works at Solarigo as a project manager and has been involved in numerous photovoltaic projects. Heidi is also responsible for Solarigo's ISO9001 quality system. She is interested in various things in the field of energy and is energetic herself.