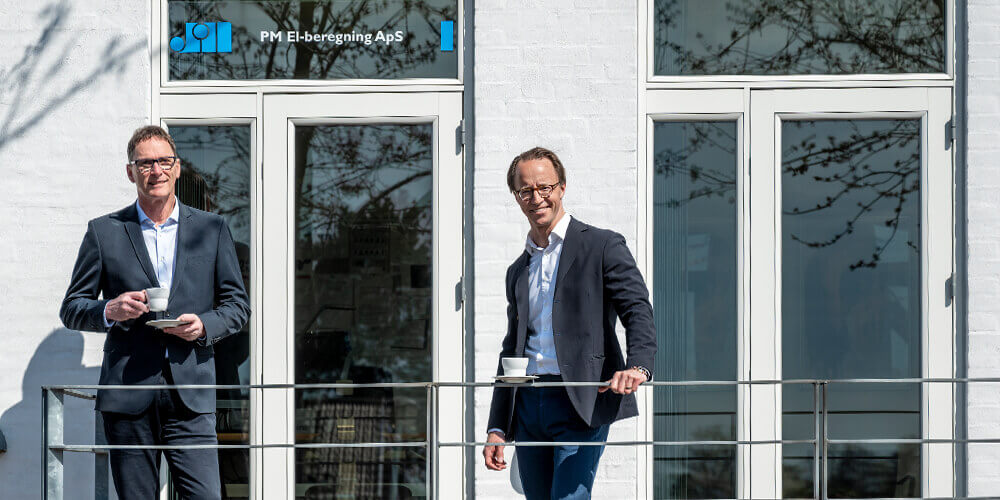 03. May 2021
EG acquires PM El-Beregning
EG has acquired the Danish software company PM El-Beregning and continues an ambitious ConTech strategy in the Scandinavian construction industry.
- This acquisition adds the cost estimation software Kalkia to our product portfolio. Similar to EG's solutions, Kalkia is made by professionals for professionals, which makes it an excellent match with the rest of EG's products. Furthermore, Kalkia is already used to estimate approx. 70 percent of the Danish electricity contracts, says Mikkel Bardram, CEO at EG A/S.
EG Construction has more than 200 employees and has expanded with a number of strong software offerings to the construction industry during the past 18 months: With the acquisition of PM El-Beregning joining other recent acquisitions CalWin, Holte and Sigma, EG continues its ambitious Construction Technology (ConTech) strategy in Scandinavia.

EG provides software for the entire construction process
EG sees significant potential in strengthening the construction industry with coherent digital solutions which also establish the foundation for sustainable construction.
- It starts with cost estimation, where the entire basis for any building is created. This foundation can be used to optimise orders, minimise material waste, assess progress, select the right products and, not least, minimise waiting times, says Aleksander Bjaaland, VP at EG Construction, and continues:
- With Kalkia, we now offer the market's best cost estimation solutions for all building disciplines, which gives us the foundation for a fully coherent solution for the construction industry.
Mikkel Bardram is delighted with how strongly EG is now represented in ConTech, which is an area with a good growth potential in the years to come:
- The new software solutions strengthen sustainability in future construction, and intelligent use of data and correct estimation save resources in the construction process. With our current as well as future solutions, the construction industry will experience improvements from idea to production and handover of a building project, says Mikkel Bardram, CEO, EG A/S.

Optimised collaboration with suppliers
- Kalkia is professional estimation software for electricians and electrical contractors and a perfect supplement to EG Construction's product portfolio for the construction industry, says Aleksander Bjaaland, who continues:
- Proper estimation in construction processes is crucial to the success of our customers. With PM El-Beregning and Kalkia, we strengthen the cooperation with suppliers of materials and the opportunity to optimise production and delivery.
Kalkia's database contains all necessary materials and, integrated with the electrical industry's piecework system (EBA), it is a complete tool for accurate calculation.
- With due consideration, and after 20 years as CEO of PM El-Beregning, I have complete confidence in EG as the new owner. The cooperation will help to develop our ideas and create new integrations and opportunities for our customers. I look forward to a productive collaboration, says Claus Thomsen, CEO of PM El-Beregning.
EG acquired PM El-Beregning on 29 April 2021. The seller and the buyer have agreed not to disclose further details concerning the sale price and other terms of the transaction.

About EG
EG delivers vertical software that helps our customers move their businesses further. EG has more than 1,500 employees, working from locations in Scandinavia, Poland and India. We develop, deliver and service our own software to 21,000+ customers in the private and public sectors.
About PM El-Beregning
PM El-Beregning ApS is a Danish software company focusing on electricity cost estimation and supplier of Kalkia professional calculation software for the electricity industry. The company was founded in 1967 and is based in Brøndby Strand.
Read more about PM El-beregning

For more information, please contact:
CEO Mikkel Bardram, EG A/S, +45 2922 6548 / mibar@eg.dk