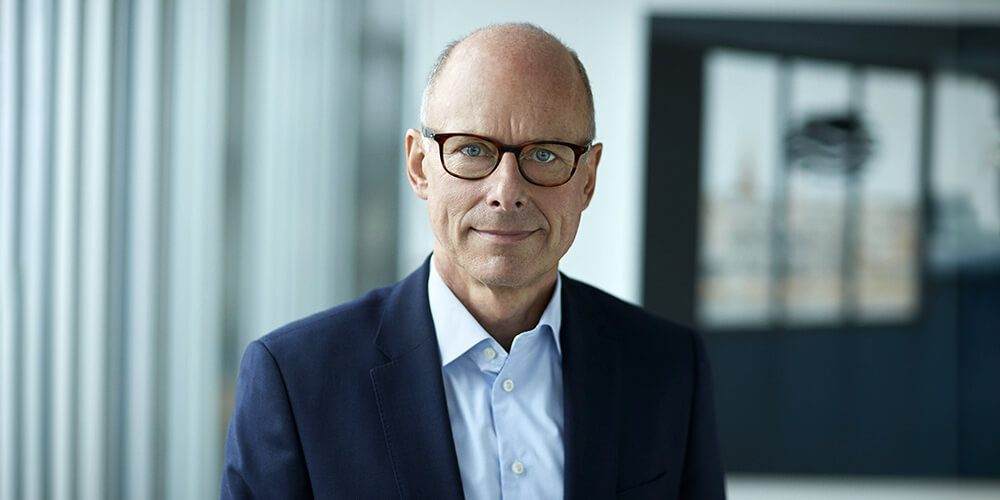 15. September 2021
Klaus Holse elected new chairman of the Board of Directors at EG
Klaus Holse, former CEO at the listed software company SimCorp, has been elected as the new Chairman of the Board of Directors at EG A/S at an extraordinary general meeting. Klaus Holse succeeds Petri Oksanen from Francisco Partners, who will continue on the Board as Vice Chairman.

Former Chairman of the Board, Petri Oksanen, said:
- We are grateful to have attracted Klaus Holse back to EG's Board of Directors. Klaus has had an impressive career, and most recently been instrumental in creating impressive growth and value creation at Simcorp. The fact that he already has a profound knowledge of EG - and furthermore a great understanding of vertical software solutions - makes him the perfect chairman for EG's continued growth journey.

New Chairman of the Board, Klaus Holse, said:
- I am excited to return as Chairman of EG. Not least, I look forward to working with CEO Mikkel Bardram and his talented management team, who over the past few years have completed a remarkable transformation of the entire business. EG has completed 19 successful company acquisitions over the past two years, thus creating a robust and broad product portfolio. Management has also succeeded in developing a unique business model for vertical software, where EG competitively addresses its core markets across geographies. This, and much more, makes EG uniquely positioned to further increase its market share in a growing market.

In addition to Klaus Holse, the Board of Directors at EG, which is owned by the private equity fund Francisco Partners, consists of the following board members:
Vice Chairman Petri Oksanen (Francisco Partners)
Carsten Knudsen (professional board member)
Deep Shah (Francisco Partners)
Jane Wiis (CEO of the IT company DBC)
Mike Barry (Francisco Partners)
Quentin Lathuille (Francisco Partners)
Tom Kilroy (CEO of the software company Keyloop)
Brian Frandsen (employee elected)
Poul Rabjerg (employee elected)
Stein Rustad (employee elected)
For more information
Mikkel Bardram, CEO EG A/S.

About EG
EG delivers vertical software that helps our customers move their businesses further.  
EG has more than 1,500 employees, working primarily from locations in the Nordics and a shared development center in Poland.  We develop, deliver and service our own software to customers in the private and public sectors.