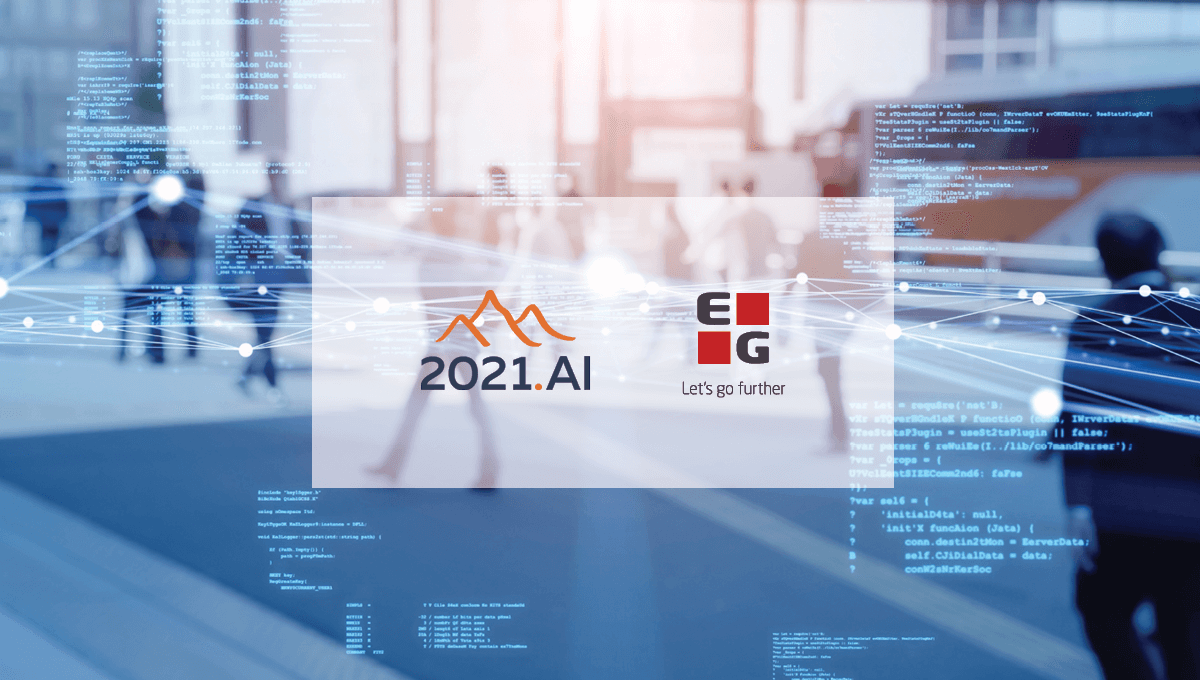 01. September 2022
EG and 2021.AI to design AI solutions for public-sector social work
With AI support, case processing and decision assistance systems can alleviate the public sector's shortage of specialized social caseworkers.
With limited resources, siloed citizen data, and outdated workflow systems that are often based on subjective judgments, social caseworkers have long struggled with manual, time-consuming processes when handling active cases. Artificial intelligence (AI) can streamline these processes.
AI can be used to automate routine tasks and minimize the time spent on administrative paperwork, case building, and review. By conserving energy and resources, automation empowers caseworkers to focus on personal client contact.
For this purpose, EG, has launched a joint initiative with 2021.AI, which specializes in the responsible use of data and technology. The partnership will develop AI solutions to support social caseworkers in municipalities across Denmark.
"First, we consider, among other things, how to use anonymized abuse data when the caseworker must assess which actions can best help specific citizens. But the possibilities are innumerable," says Steffen Rugtved, director of EG Digital Welfare.
This view is confirmed by the new digitization policy of Denmark's National Association of Municipalities (KL). KL emphasizes that insights drawn from personal data and individualized reports will form the basis for more precise, personalized, and immediate aid.
"It is clear that fewer failed courses and better coordination of interdisciplinary social efforts can save the municipality time and money, so I see great opportunities in our collaboration with 2021.AI," says Steffen Rugtved.


Enabling the Responsible Use of AI in the Public Sector
2021.AI specializes in artificial intelligence and the responsible use thereof; and, considering EG's years of experience in systematic documentation and data management, 2021.AI and EG are a natural fit within the field of specialized social services.
"We are pleased to partner with EG. This partnership will allow us to expand our reach and help private and public organizations in the social service sector by harnessing the power of artificial intelligence. Together, we can make a difference by enabling the responsible use of AI technologies in the public sector," says Mikael Munck, founder, and CEO of 2021.AI.


EG Sensum One & GRACE
As part of the collaboration, EG has integrated its own management support system for social caseworkers, EG Sensum One, with 2021.AI's enterprise AI ​​platform, GRACE.
GRACE is the first AI platform to offer comprehensive Governance, Risk Management & Compliance (GRC) support for data- and AI-related operations, with the capacity to conduct risk assessments and ensure adherence to public regulations.
"With GRACE, EG will set a standard for public-sector AI work and ensure an even higher level of service. By enabling municipalities' EG Sensum users to effectively utilize data, caseworkers can gain valuable insights in the social field and in many other areas, such as education," says Steffen Rugtved, director of EG Digital Welfare.
About 2021.AI
2021.AI serves the growing commercial need for full management control and oversight of applied AI. Their enterprise AI platform, GRACE, is a business differentiator for clients and partners worldwide.
GRACE enables data scientists to solve complex problems with automated machine learning and provides organizations with comprehensive data and governance capabilities to develop responsible, transparent, and trustworthy models. 2021.AI is headquartered in Copenhagen, with employees in five locations globally.
About EG
EG is a market leading vendor of industry-specific, standard software for private and public customers in the Nordics. EG's Software-as-a-Service offerings are developed by specialists with deep industry and domain knowledge, supporting business-critical and administrative processes. EG employs 1700+ employees primarily in the Nordics. The Group's revenue in 2021 was DKK 1,755 billion.