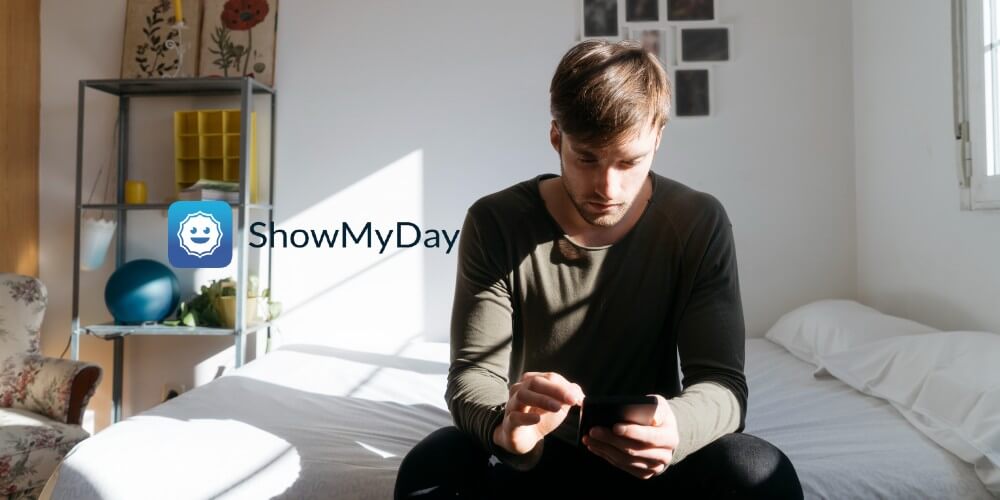 12. April 2023
ShowMyDay becomes part of EG Sensum One
The popular app ShowMyDay for individuals with autism or autism-like challenges will now be part of EG Sensum One.

EG has acquired the company behind the app, which will be included in EG Digital Welfare's offerings to municipalities and regions in the specialized social area.
"I am very pleased and happy that EG sees the potential in ShowMyDay. Together we can bring the solution to even more municipalities and regions. In addition, it has meant a lot that EG is a large company with many resources, which, like me, is passionate about the specialized social area," says CEO Betina Carstens, ShowMyDay.
The number of young people diagnosed with autism has increased significantly over time. Today, around 1% of all Danes have an autism diagnosis and some 22,000 Danish children have autism, according to figures from the Danish Health Data Authority. Over the past ten years, that number has increased by a whopping 88%.
ShowMyDay is a mobile app for both iOS and Android that helps children, young people, and adults with autism, ADHD, and other cognitive difficulties achieve greater independence, well-being, and resilience.
"More and more children and young people need help creating structure in their daily lives in order to to strengthen their well-being and independence. With ShowMyDay, we help parents, relatives, and professionals plan the young person's day so that he or she remembers their daily tasks, and it is a simple but effective way to create the necessary structure that reduces stress and uncertainty," says Betina Carstens.
ShowMyDay was created by Betina Carstens, who has a long career as a Social Care worker. The starting point for the app, however, was more personal. When her own son began experiencing challenges with a lack of structure in his daily life, she came up with the idea for ShowMyDay as a digital replacement for laminated pictograms and analog calendars.
"My goal was to help users move from paper to app, and this has been a success. Now, I am ready to take the next steps in the development of the solution together with EG," says Betina Carstens.

Tested and popular app
The app has been on the market since 2013 and is implemented by thousands of users throughout the country.
"I am very pleased that Betina has chosen to become part of EG Digital Welfare. Together, we can ensure an even greater distribution of ShowMyDay, which is a truly strong and user-friendly tool for citizens with autism challenges," says Steffen Rugtved, Director of EG Digital Welfare.
"ShowMyDay will be integrated into our documentation system EG Sensum One. This way, we can introduce the solution to existing public and private customers and together extend the solution to new customers. The advantage for everyone is that the documentation collected in ShowMyDay becomes part of the overall documentation about the citizen in EG Sensum One, which is both more manageable and GDPR secure.
I am looking forward to being part of exploiting the potential of ShowMyDay together with Betina, who is an enthusiast, well-known, and competent in the autism field," says Director Steffen Rugtved.
The purchase includes the acquisition of all business agreements related to ShowMyDay, and Betina Carstens will continue in EG Digital Welfare, where she will work further on the distribution of the solution as a senior consultant.

About ShowMyDay
ShowMyDay is an app that ensures greater well-being and independence for children, young people, and adults with autism, ADHD, and other cognitive challenges through structure. ShowMyDay was developed by Betina Carstens, who has had a long career as a social pedagogue.
About EG
EG is a market-leading supplier of Nordic industry-specific software for private and public customers. EG's Software-as-a-Service solutions are developed by specialists with deep industry knowledge that supports customers' critical business and administrative processes. EG employs 2,000+ employees primarily in the Nordic region. The group's turnover in 2022 was DKK 2.077 billion.
More information
Spokesperson: Mikkel Bardram, CEO, EG
Press contact: Communication Manager Per Roholt, +45 2060 9736