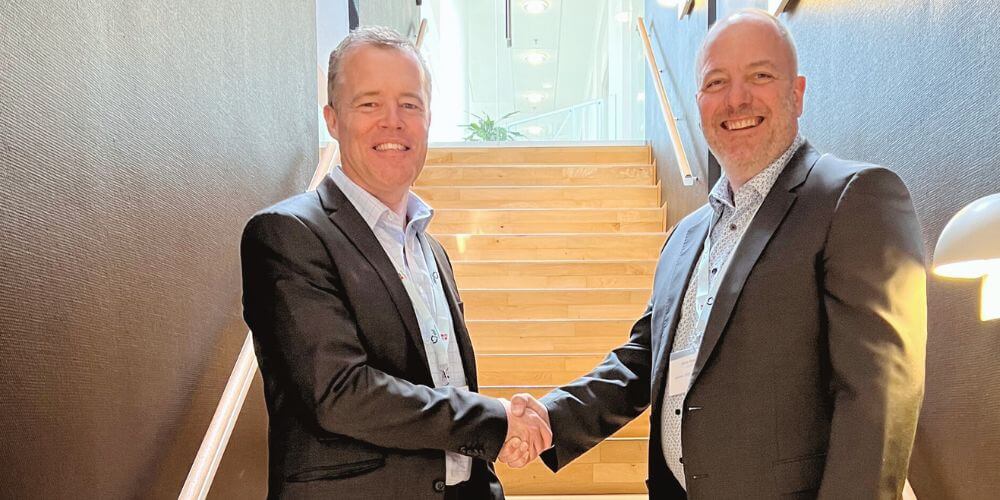 16. May 2023
EG acquires InfoCD and invests further in software for the housing industry
EG acquires its partner, the Danish proptech company InfoCD A/S, and strengthens its position as supplier of industry software for housing administration.

"We know InfoCD as a skilled partner and supplier of innovative software that makes it easy for customers to manage documents and data digitally. The solutions are already integrated into EG's housing systems and fit well into the portfolio of solutions that can manage the entire process surrounding construction, buildings, and residents", says Mikkel Bardram, CEO, EG.
EG's housing management solutions handle rent collection for half a million households in Denmark. Additionally, EG provides a range of digital solutions within facility and energy management and sustainability.
EG has previously acquired the proptech companies Prosedo and InCom to ensure the best digital communication tools between property managers, tenants and boards.


Streamlines customers' administration workflows
Today, EG provides a full solution to housing management customers, and with the acquisition of InfoCD the product will be further strengthened.
"With InfoCD, we get the opportunity to better integrate our solutions, allowing our customers to process both physical and electronic documents directly in the housing systems in a more efficient manner, ensuring that the customers save time in the process, minimize errors, and can deliver more efficient management", says Martin Holmgaard, SVP, EG Housing. He adds:
"The software automatically decodes invoices, receipts, mail, and documents and digitally place them into EG's systems. This allows customers to more easily handle, for example, tax receipts and post amounts directly in the system".
EG og InfoCD have been business partners for the last 20 years on joint projects for larger property administrators.


Brian Steen Jensen, CEO, InfoCD, speaks about the choice of EG as the future owner:
"I look forward to continuing our collaboration and further expanding the solutions. EG has the solidity and deep industry knowledge necessary for us to offer customers the most user-friendly and effective solutions going forward. We both prioritize customer needs, and I am convinced that EG is the right owner of InfoCD".
EG acquired InfoCD on 15 May 2023. The parties to the sale have agreed not to disclose further details concerning the sales price and other terms of the transaction.


About InfoCD
The IT company develops and delivers solutions for efficient, integrated digital workflows in the general and private housing sector. With 25 years of experiences, Info CD provides the market's most comprehensive solution for managing documents that need to be converted into structured data within housing administration.

About EG
EG is a market leading vendor of Nordic Vertical Software for private and public customers. EGs Software-as-a-Service offerings are developed by specialists with deep industry and domain knowledge, supporting business-critical and administrative processes. EG employs 2,000+ people primarily in the Nordics and in 2022, Group revenue was DKK 2,077 billion.

For further information
Spokesperson
Mikkel Bardram, CEO, EG
Press contact
Communication Manager Per Roholt, +45 2060 9736