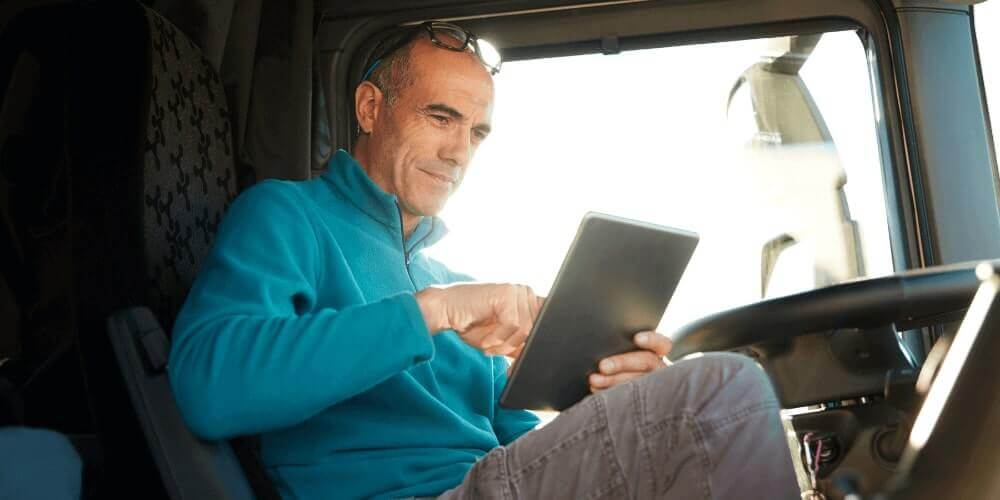 21. November 2023
A new module, Fleet Assist, and improved eService - our latest release Y23Q3 is filled with exciting updates for an already state-of-the-art TMS platform. Here are some highlights.
Fleet Assist is a new module and the first step in our new way of tracking and dispatching shipments and resources.
With Fleet Assist, you can track the goods more accurately and see their location. An integration allows us to receive GPS data on the trailers and use the information directly in ASPECT4.


Improved eService
In addition to viewing trailers and cargo, you can now also manage opening hours on specific days. The times are transferred to the booking when using the customer. A new slider has been added, allowing you to enable it for each customer and control the CMR instructions on the booking. Now, you can choose whether the information should be displayed line by line or in one long line.


New automatic pre-calculation for trips
Automatic pre-calculation is also a new module that can save you many clicks and frustrations if you forget to recalculate your changes. Additionally, there are several new details.


Feel free to reach out
If you would like to learn more about how we can assist in future-proofing your transport business, please contact us.
Contact us to learn more
Would you like to find out more about our products and services? Contact our team of experts, and tell us about your business needs and how we can help you.
Senior Manager, ASPECT4 Transport
Søren Trampedach Grodt-Andersen